V4 VIOLONCELLI
Music of the Central European Region – V4 Countries
A concert on the occasion of the chairmanship of the Slovak Republic in the V4, held under the auspices of His Excellency E. Rastislav Káčer, Ambassador Extraordinary and Plenipotentiary to the Czech Republic, and organised jointly with the Slovak Institute of Prague.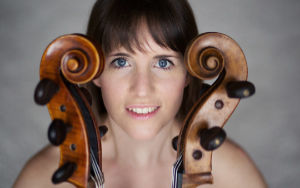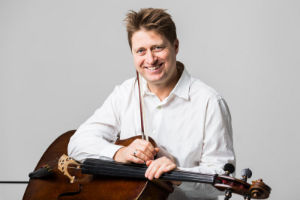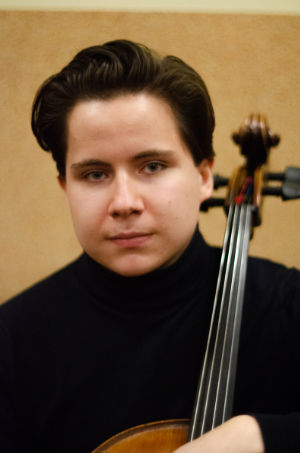 18. 12. 2022 – Sunday, 19:00
NEW TOWN HALL
JIŘÍ BÁRTA
TOMÁS MÉREI (HU)
MICHAŁ HAŁOŃ (PL)
JOZEF LUPTÁK (SK) – cello
How will it turn out when four excellent cellists meet in Prague? A shower of delicate tones, great technique and captivating musical expression in various compositions by several composers. This cello intoxication will culminate in a unique joint performance of part of one of J. S. Bach's suites.
---
Marek Kopelent: Cantus Rogans pro sólové violoncello
Pavel Zemek: Sonata pro violoncello solo c.2 (1995) 12 min.
Samu Gryllus: "-."
Csaba Ajtony: Spiegel im Spiegel
Krzystof Penderecki: Capriccio per Siegfried Palm
Witold Lutoslawski: Sacher Variations
Vladimír Godár: "O, Crux" meditace pro sólové violoncello dedikované J. Luptákovi
Józef Lupták: Improvizace – Three in One
Kvarteto Ąubice Čekovská Kukulienka
Johann Sebastian Bach: Ach Gott und Herr, BWV 714
Johann Sebastian Bach: Von Himmel hoch, da komm ich her, BWV 700
Johann Sebastian Bach: Ach Gott, wie gross und schwer, BWV 680
Concert partners: