BUY TICKETS
DASHA SYMPHONY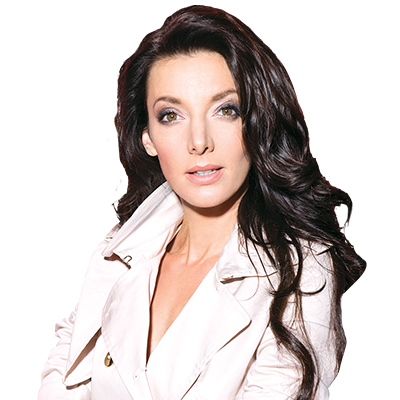 20. 12. 2019 – Friday– 19.00
Prague Congress Centre - the Forum Hall
DASHA – vocals
KARLOVY VARY SYMPHONY ORCHESTRA
MARTIN KUMŽÁK – conductor, arrangements
PAJKY PAJK BAND:
Miroslav Surka - trumpet
Peter Binder – guitar
Martin lehký – Bass guitar
Pavel Plánka – percussion
Tomáš Brožek – percussion
Vlastimil Bičík – piano
It isn't very likely to find someone who has never heard of Martin Kumzak's Moondance Orchestra. They may have missed its name when the presenter Marek Eben introduced it at some of the Stardance evenings, for the first series of which the orchestra was established by its leader in 2006. Martin Kumzak explained it as follows: "I addressed my long-time fellow musicians and friends from studio collaborations on various projects … then from productions of the musicals Jesus Christ Superstar, Hair, Hamlet and Rusalka, and members of the Pajky Pajk band which accompanied most of the Superstar competitions on Czech TV Nova." And even though the name of this band isn't explicitly given in this year's programme of the festival concert, the musicians known from the Stardance production and others collaborating with the Pajky Pajk band and accompanying Dasha in other events, and especially the Karlovy Vary Symphony Orchestra, will make this another attractive and, judging by the past, always successful symphonic project, some of which the audiences may have already seen with Dasha at Prague's Christmas festival (to name but one, the unique music and visual programme entitled "Symphonic Queen" in 2013). The programme, comprising Czech and world hits, will undoubtedly be a unique experience. The professional approach of Dasha, all the musicians and Kumzak's excellent arrangements are a guarantee of that.
---
Angela Hunte, Alicia Keys, Alexander Shuckburgh, Burt Keyes, Jane't "Jnay" Sewell-Ulepic, Shawn Carter, Sylvia Robinson: Empire State of Mind
Bobby Hebb: Sunny
David Solař, Markéta Vítková: Najednou / At Once
David Solař, Ester Brožová: Modlitba / Prayer
David Solař: Věřím hvězdám / I Believe in Stars
John Powell, Dana Glover, Gavin Greenaway, Harry Gregson-Williams: It is you I have loved
Frank Wildhorn, Adam Novák: Symbol žen / The Symbol of Women
Tomaso Albinioni, Remo Giazotto, Lara Fabian, Rick Allison, David Charles Pickell: Adagio
Karl Jenkins: Palladio
Linda Perry: Get The Party Started
Linda Perry: Get Here
Stevie Wonder: Don't You Worry 'bout a Thing
Sting: Fields of Gold
Adila Sedraïa: Dernière Danse
Maurice White, Verdine White, Eddie del Barrio: Fantasy
Glen Ballard, Siedah Garrett: Man in the Mirror
Duffy, Steve Booker: Mercy